NASA is freezing virtually all ties with the Russian Space Agency – apparently as part of the White House's response to the absorption of Crimea. Contracts, visits and cooperation are to be stopped, barring those related to the International Space Station.
NASA Suspends Contact with Russia Over Ukraine Crisis
Arielle Duhaime-Ross
The Verge
April 3, 2014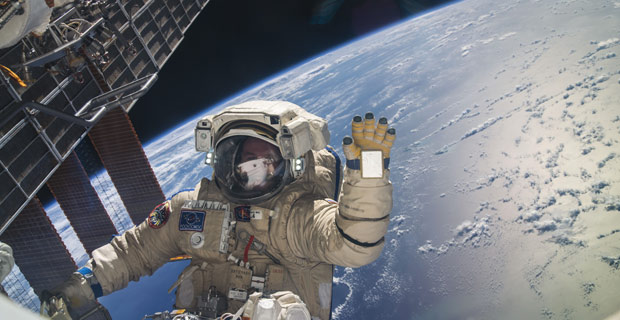 "Russian cosmonaut Sergey Ryazanskiy, Expedition 37 flight engineer, attired in a Russian Orlan spacesuit, is pictured during a session of extravehicular activity (EVA)" on 9 November 2013. / Credit: NASA.gov
Citing Russia's ongoing violations of Ukraine's sovereign and territorial integrity, NASA told its officials today that the agency is suspending all contact with Russian government representatives. In an internal NASA memorandum obtained by The Verge, the agency said that the suspension includes travel to Russia, teleconferences, and visits by Russian government officials to NASA facilities. NASA is even suspending the exchange of emails with Russian officials.

Ongoing International Space Station activities are exempt from this suspension, however, as are meetings with other countries held outside of Russia that include the participation of Russian officials. The directives come directly from Michael O'Brien, the agency associate administrator for International and Interagency Relations.
"NASA's goals aren't political," said a NASA scientist who spoke to The Verge on condition of anonymity. "This is one of the first major actions I have heard of from the US government and it is to stop science and technology collaboration… You're telling me there is nothing better?"
Tags: Ukraine, NASA, Russia,